1844 House - An American Bistro
Our "American Bistro"showcases the best foods and flavors that our community, state, and country have to offer.
Each product we use has been carefully sourced and selected to ensure superior quality flavor and wholesomeness. We cook with a "simple elegant style" that allows the naturally subtle or bold flavors of the food take center stage and our artistic presentations to add elegance to each dish. Our "value perception" is based on using superior quality natural and healthy ingredients served in nutritionally balanced portions.
We invite you to be our guests!
---
Gourmands' Supper Club Series
For the months of June, July, and August we have THREE special menus as part of our
Summer "Gourmands' Supper Club Series"
These dinners will showcase fresh seasonal menus complimented with fine wines and cocktails.
We have one more this Summer! Mark your calendars for #WineWednesday1844house
Wednesday July 23rd andWednesday August 27th
Introducing 1844 House's "6 till 6"!
---
Hours of Operation
Tuesday - Saturday 4:30 p.m. - 9:00 p.m.
Closed Sunday and Monday
Limited seating;
reservations recommended.
We accept Visa, Mastercard, Discover, and American Express cards.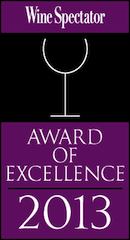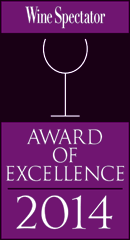 Give the gift of good taste!
1844 House gift cards are available in any amount and never expire.
Look at our Watertown Daily Times Review